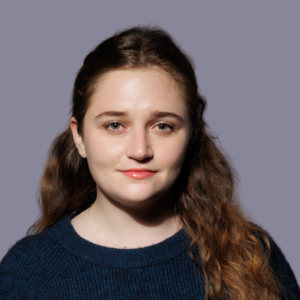 Charlotte Phillips
Charlotte brings to Incandescent her interest in the power of intentional systems in fostering collaboration and creativity within communities.
Prior to Incandescent, Charlotte was an early childhood educator at Grace Church School in New York and had internship experience in and adjacent to government. Through this work, Charlotte gained experience in culture-building and knowledge management.
Charlotte graduated cum laude from Georgetown University, where she studied Government and History. Charlotte wrote her senior honor's thesis on the role of housing policy and urban development in immigrant acculturation, receiving the Cerny Award for distinguished scholarship in the field of comparative politics. A lifelong New Yorker, Charlotte loves walking through the city, reading, and being outdoors with friends.