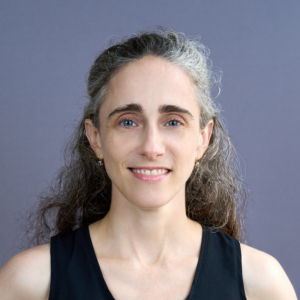 Cynthia Warner
Cynthia brings to Incandescent a passion for bridging disciplines to help organizations work in new ways. Cynthia leads Incandescent's research, connecting insight about human enterprise to the firm's work with leaders, teams, and ventures.

Cynthia has led strategic, multi-sector partnerships to achieve creative and ambitious goals. She has especially enjoyed working at the intersection of design and city government, including at the New York City Department of Education, where she oversaw strategy and partnerships and developed the Office of Innovation's first professional learning program, focused on creating a culture of innovation for civil servants.
Cynthia is a teacher at heart and by training, and has been described as a keen institutional interlocutor, creating common language for diverse stakeholders in change projects. She is an alumna of The New School (MS in Organizational Change Management) and the University of Chicago (BA in English). At The New School, Cynthia's research focused on how process consulting could enhance the impact of human-centered design, and on the evaluation of leadership development programs for emerging leaders. She is the co-author, with Niko Canner and Shanti Nayak, of "Shaping Strategy to Change Systems" in Perspectives on Impact: Leading Voices on Making Systemic Change in the Twenty-First Century (2019).
When not learning about organizations, she likes to be playing with her son, or—more rarely—reading fiction.