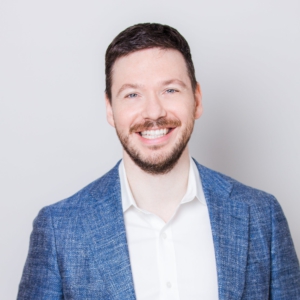 Darko Lovric
Darko Lovric is an organisational psychologist and co-founder at Studio Metis an organisation design firm that works with high-growth VC and PE backed firms.

He is particularly interested in bespoke organisational design, and in his fifteen years he has worked on projects ranging from designing a spin-off operating vehicle for a global foundation, building a global design capability for a Fortune 100 corporation and building a Labs function for a unicorn client. He most commonly works with founders and operators on operating models to enable future growth/IPO.

He continues to coach founders and executive teams on their org challenges as well as serving as faculty for the Aspen Institute and UM6P school of Collective Intelligence, lecturing on behaviour change.
Prior to his current roles Darko was a Fellow of the World Economic Forum, a Principal at Incandescent and an advisor with Deloitte and Managing Director with Kates Kesler/Accenture. Darko holds university degrees in the fields of psychology (Warwick), psychiatry (Oxford), business (Zagreb), foresight (Houston) and leadership (INSEAD/Wharton), as well as significant training in psychotherapy. He blogs at @thelastmanager.