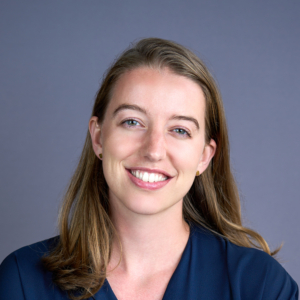 Elsa Steiner
Elsa brings to Incandescent her interest in cross-sector collaboration and its power to address our world's most pressing challenges.
Prior to Incandescent, Elsa served as an Associate Director of Case Management at Cayuga Centers, helping to reunite unaccompanied migrant children with their families and loved ones in the United States. Through this work, Elsa was able to gain experience in direct service, nonprofit management, and collaborated with a variety of government partners, including the Office of Refugee Resettlement.
Elsa graduated summa cum laude from the University of North Carolina at Chapel Hill, where she studied Public Policy and Anthropology. Elsa wrote her senior honor's thesis on the role of the private sector in refugee resettlement, conducting original qualitative research in cities across the United States and Italy. Elsa loves exploring new restaurants in different pockets of New York City, hiking, and tending to her little garden plot outside her apartment which has become her pride and joy.