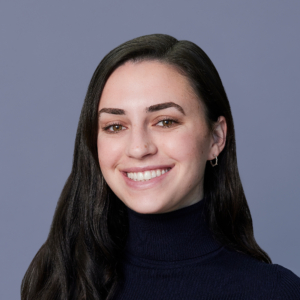 Isabelle Jaffe
Isabelle brings to Incandescent her excitement for the intersection of psychology and business. She is interested in the people and organizational strategies that optimize employee experience, improve business outcomes, and make companies hum.
Isabelle graduated from Harvard University, where she studied Sociology and French. She also holds a Master of Science in Organizational and Social Psychology degree from The London School of Economics and Political Science. She wrote her Master's thesis on the Great Resignation that stemmed from the COVID-19 pandemic, seeking to understand both the drivers of the movement, as well as the competitive edge those insights can provide to organizations. Prior to joining Incandescent, Isabelle worked in both sales and recruiting.
In her free time, Isabelle enjoys ballet, Pilates, baking for friends and family, and traveling.