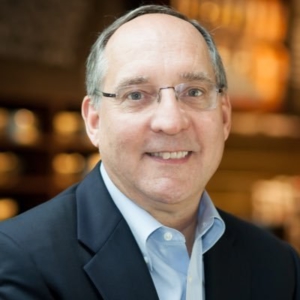 Jim McDermet
Jim McDermet is a respected and accomplished leader in hospitality and retail, recognized for his ability to bring about organizational change, inspire teams, and deliver results. His background combines the expertise gained from large world-class hospitality leaders such as Starbucks and Burger King, with successful entrepreneurial start-up, franchise and turnaround experiences. He has successfully operated some of the world's leading consumer brands at early stage, during both high growth periods and at scale on the global stage. His successes and reputation are built from a passion to draw the best from people he works with and a commitment to acting with integrity. Most recently, Jim has focused his energies on board work and in advisory roles for organizations in transition. Jim also provides advisory services to private equity and boutique firms looking to capitalize on his industry-specific retail and multi-unit expertise.
Jim's 14-year tenure at Starbucks culminated in his role as Senior Vice President, Global Operations where he led global operations strategy and standards enterprise-wide. Jim consulted, informed, and influenced key business decisions across the Americas, EMEA, China/Asia Pacific, Channel Development, and Emerging Brands business units, and was a member of the Americas Business Leadership Team.
Before joining Starbucks, Jim played key leadership roles in two entrepreneurial ventures. First, as SVP and Division Manager of Coffee People, Jim repositioned and led the turnaround of this local, leading, Oregon-based brand, positioning it for a successful sale to Diedrich Inc. Prior to Coffee People, as President & COO, Jim grew Briazz from one location in Seattle to over 30 locations in four markets. In his 20 year tenure at Burger King early in his career, Jim gained deep operational expertise in the field and also held roles at BK's headquarters. In keeping with his entrepreneurial nature, he led and developed non-traditional facilities, joint ventures, and co-branded opportunities at Burger King, creating new avenues for continued growth in the U.S. and abroad.
A lifelong student of servant leadership practices and theory, Jim believes in the limitless potential of individuals and supports organizations with missions aligned with education, developing the potential of young people, building high-performing teams and creating strong communities.