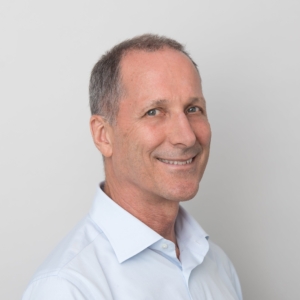 John Rolander
John Rolander is passionate about helping individuals and organizations achieve their full potential. He draws on decades of consulting experience working with leading corporations and financial institutions to help them define strategies and design organizations that are strategy-aligned and drive performance.

John's recent consulting work has focused on four themes: innovation and digitization in financial services; aligning technology strategy with business strategy; retirement income solutions; sales effectiveness in wealth and asset management. John serves clients primarily in the financial services sector, drawing on his experience living and working in Asia, Europe, and the US.

Prior to Incandescent, in the early 2000s John was a partner at Katzenbach Partners, which merged with Booz & Company in 2009. After five years there, he joined Marakon, a boutique strategy consultancy, where for four years he led the Wealth and Asset Management practice.

John was an undergraduate at Yale, holds a Masters of Divinity from Harvard, and has an MBA from Columbia. He serves on the Board of Trustees at the Churchill School and Center.

John lives in New York City with his wife Susie and three teenage daughters, Liza, Lucy and Charlie. He has two grown sons living in California and Australia. In addition to his family, John is passionate about long distance running and yoga.