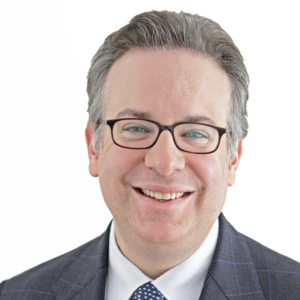 Mark Leiter
Mark Leiter specializes in improving the performance of Business-to-Business (B2B) organizations that offer highly sophisticated products, services, and solutions.
He is the Chairman of Leiter & Company, which serves as a holding company for his strategy consulting and capital investment activities. His core expertise extends from crafting corporate and business-unit strategy through to creating strategic communications for multiple audiences. The substance of Mark's strategy work often involves identifying new growth and go-to-market ideas and innovations.
During his career, Mark has worked with over 150 organizations across two dozen industry sectors, including many Fortune 500 corporations. He has broad experience in professional and business services; information and research services; financial services; and the technology and telecommunications sector. Mark has shaped pivotal strategy debates and decisions as a consultant, operating executive, board member, and capital investor.
Mark recently served as Chief Strategy Officer for Nielsen, an S&P 500 information services company that operates in 100 nations. He was a member of the CEO's senior leadership team and the executive council. Prior to becoming Chief Strategy Officer, he served in multiple division President operating roles with responsibility for global client services and global practice/product/solution organizations.
During his tenure working with Nielsen from 2006 through 2016—initially as a consultant to the firm, and later as a full-time executive—Mark played a central role in shaping Nielsen's growth and go-to-market strategy. He was part of a team that took the company public via IPO in 2011, and tripled the firm's enterprise value from $9 billion to $27 billion. Nielsen's private equity sponsors were Blackstone, Carlyle Group, Centerview Capital, Hellman & Friedman, KKR and Thomas H. Lee Partners.
Mark started his career in 1990 at Bain & Company as a charter member of the loyalty practice.
He subsequently joined McKinsey & Company, where he was a member of the North American marketing practice leadership team as well as a co-founder and co-leader of McKinsey's business-to-business (B2B) marketing and branding practices. At both Bain and McKinsey, he was a member of the financial services and technology/telecommunications practices.
After McKinsey, he was Chief Marketing Officer and Chief Strategy Officer at Viant, a pioneer
in building digital experiences. He then served as a Senior Partner and Managing Director, Global Marketing, at Cap Gemini Ernst & Young (CGEY), with worldwide responsibility for the corporation's marketing activities while also serving on the global leadership team for the strategy and transformation practice. He departed CGEY to start Leiter & Company, and Nielsen became a client in 2006.
The author of Crafting Strategy in an Accelerating World: practical advice from Chief Strategy Officers operating in global, public corporations (World 50; 2018), his views have been shared in Business Strategy Review, Consulting Magazine, Knowledge@Wharton, and The McKinsey Quarterly.
Mark is a Distinguished Strategy Fellow and Global Advisory Council member at The Conference Board. He is a Trustee of The Committee for Economic Development (CED), and serves on the Board of Directors of The Save the Music Foundation and InMoment. He is a Partner at Pereg Ventures, a venture capital firm that invests in early-stage B2B information services ventures.
He was a research fellow at Harvard Business School, holds an M.A. from Harvard University
and a B.A., summa cum laude, from the State University of New York at Albany. Beyond his business life, he is a jazz musician who plays soprano and alto sax while also collecting guitars. He lives in New York.