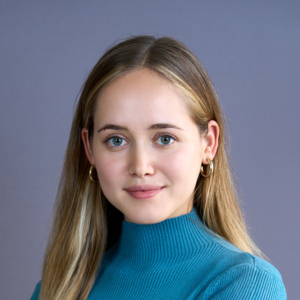 Maya Silardi
Maya brings to Incandescent her enthusiasm for how entrepreneurship can be a driver to solving humanity's biggest problems. She is deeply interested in how to sustain great companies that do great things for the world.

Maya graduated summa cum laude from Georgetown University, where she studied Sociology and Women's & Gender Studies. She received the Hoggson Award for the Sociology Senior who best demonstrated an outstanding command of sociocultural analysis and a concern for improving the human condition. While at Georgetown, Maya served as the Head of Purchasing for The Corp, the largest entirely student-run nonprofit in the country. She also interned in diverse fields, working with startups, in marketing, and in entertainment.

She enjoys spending her free time outside (running, hiking, backpacking), cooking plant-based meals, and—when she is lucky—exploring new places in the world.