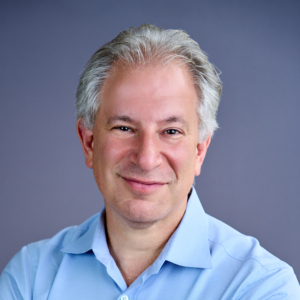 Niko Canner
Niko Canner founded Incandescent in 2013. His work spans the firm's three major areas of focus: serving as a thought partner to leaders of large enterprises on strategy, organization and innovation; advising founders on the development of their ventures; and partnering with foundations and non-profits engaged in systems change. On any given day, he's likely to dash from rolling up his sleeves with the founder of a company recently out of the garage to formulating long-term strategy in the conference rooms of the Fortune 100. Much of Niko's work connects the dots across disparate fields, from youth employment to online community to the cutting edge of quantitative investing.
Prior to founding Incandescent, Niko was co-founder and Managing Partner of the consulting firm Katzenbach Partners, Senior Partner at Booz & Company following the sale of Katzenbach to Booz in 2009 and a member of the Management Committee of Bridgewater Associates. Niko was named one of ten "new gurus" by Fortune magazine in November 2008, featured as a "rising star" in Fortune's 2009 "40 Under 40" issue, and named as one of the top twenty five in the consulting profession by Consulting Magazine in 2010. In 2011, he was named a World Economic Forum Young Global Leader.
Niko chairs the boards of Skreens, a SaaS cloud-based visual engine that enables users to build personalized experiences on any display, and Catchafire, a platform for skills-based volunteering. He is a board member of Block Renovation, a platform for planning, design and execution of home renovations. He serves on the Advisory Council of Acumen.

Niko earned an A.B. in economics, summa cum laude, from Harvard College, completed graduate work in philosophy at Oxford University on a Marshall Scholarship, and began his consulting career at McKinsey & Company, where he was a founding member of the McKinsey Change Center.
Niko lives in a loft in Chelsea with his wife Uyen, kids Henry and Minh, and a few thousand books, all too many of them still unread. He shares his thinking on many subjects in the blog On Human Enterprise.