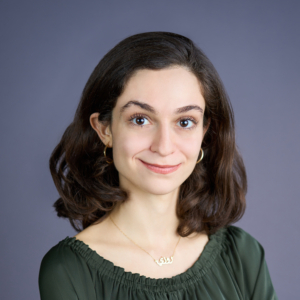 Rosy Tahan
Rosy brings to Incandescent an interest in how people work together and communicate, especially when overcoming fraught histories and conflicts.
Prior to joining Incandescent, Rosy was an assistant editor at Dey Street, an imprint of HarperCollins Publishers, where she worked on books by Congresswoman Ilhan Omar, financial educator Tori Dunlap, and New York Times journalist Margaret Coker, among others.
Rosy studied at New York University Abu Dhabi, majoring in Psychology and minoring in Creative Writing. Her studies took place in Abu Dhabi, London, Shanghai, and Accra, in between other travels. She is now thrilled to call Brooklyn home, and in her free time, she enjoys exploring new coffee shops and flea markets, working on her writing, and diving into Arabic literature.