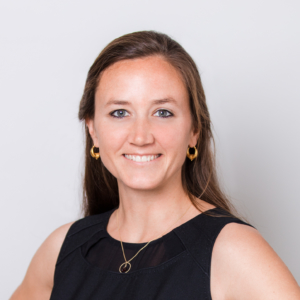 Tiffany Franke
Tiffany joins Incandescent with a passion for connecting people and ideas to solve problems that matter. Her aim is to master the art of dialogue: how to engage diverse perspectives around a unified vision for productive change.
Tiffany explored this question as co-founder and COO of Convetit, a platform that convenes small groups of experts in weeklong digital think-tanks. She worked with innovation teams from over a dozen Fortune 500s including Unilever, GE, and Pfizer to drive insight on topics ranging from smart cities, to women in tech, to the future of connected care.
The seeds of this enterprise were planted through master's research at Cambridge University, where Tiffany joined an international cohort at the Institute for Sustainability Leadership to advance her exploration of how corporations can serve as a force for positive environmental and social impact.
How to leverage "business for good" has been the unifying thread through a varied career. As a strategy consultant with Booz & Company, Tiffany crafted solutions for 20+ clients in seven industries. As an independent advisor, she co-created a MOOC for MIT, designed a sustainability framework for Richard Branson's B Team, and helped New York Times journalists promote a focus on solutions-based narrative. As a freelance journalist, she captured the stories of heritage artisans and social entrepreneurs for the UN in 15 countries through Africa and Asia. As a research fellow, she explored ethical supply chains and learned Mandarin in China.
Tiffany received her BA from Yale University, where her award winning History thesis explored the work of a textile industrialist committed to business as a force for good. While formal education set a firm foundation, her greatest learning has been through travel and work in over 50 countries.
With multiple lives, Tiffany would be a foreign correspondent, a landscape painter, a professional downhill skier, a documentary film-maker, and a human rights lawyer. With just this one, she's done all she can to live her values, driven by an insatiable curiosity and desire to do right by her family, her friends, and the world.