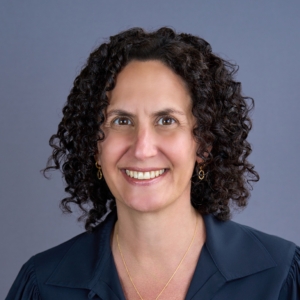 Traci Entel
Throughout Traci's career, she has been focused on delivering a company's strategy through culture, people, and organizations. For many years she did this as a management consultant and later in-house as an HR executive. Her work at Incandescent is focused on partnering with leaders to achieve their organization, culture, and talent objectives.
As the Head of Employee Experience at Stripe and Head of Talent Management at BlackRock, Traci led the firms' talent and culture strategies, including annual performance processes and career development, leadership development and succession, broader learning, people analytics, inclusion & diversity, and M&A. At BlackRock, she was also the lead HR Business Partner for the firm's non-investment functions including technology, operations, institutional sales, and corporate functions. As Chief Human Capital Officer at Booz & Company, Traci developed and delivered a business-back talent strategy and led the integration with PwC to create Strategy&.
Prior to Traci's 10 years in HR leadership roles, she worked in consulting for 14 years partnering with executives in healthcare, consumer products, and financial services. Starting her career at Mitchell Madison Group, she then spent 10 years with Katzenbach Partners, which was acquired by Booz & Company. At Booz & Company, Traci was a Partner in the firm's Organization, Change and Leadership, and Healthcare practices where she focused on culture evolution & behavior change, talent strategy, and frontline effectiveness. She later led the people and cultural integration of Booz & Company with PwC to form Strategy&.
Traci is a Partnership for New York City David Rockefeller Fellow and member of the Women's Forum of New York. A life-long New Yorker, she lives in Manhattan with her husband and two daughters.